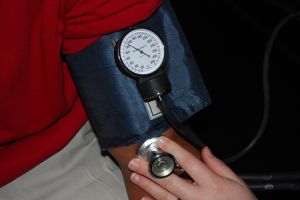 What is Cardiac Rehabilitation?
Cardiac Rehabilitation is a supervised program to help people recover from everything from heart attacks, heart surgery, and angioplasty with or without stent placement. You may or may not have had Cardiac Rehabilitation while you were hospitalized. Once your physician determines you are safe to return home and begin normal daily activities, he/she may suggest you have outpatient Cardiac Rehabilitation. Sometimes a person's condition requires their heart rhythm to be monitored via EKG while exercising for a short period of time. In other cases this is not necessary. Carousel offers Cardiac rehab without EKG monitoring but with monitoring of HR (heart rate), BP (blood pressure), oxygen level monitoring and RPE (rate of perceived exertion) monitoring.
Your baseline level of activity is determined at your initial session. Your therapist will gradually increase your activity level while carefully monitoring all of the above items.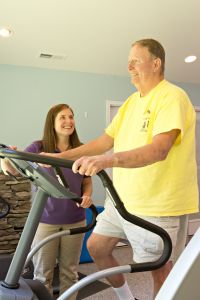 Why should I be monitored when I begin to exercise?
After having a cardiac event or surgery to prevent an event, your body needs to recover and in some cases get used to activity again. Even if you don't need EKG monitoring when you exercise, it is advisable to monitor your HR, BP & Oxygen levels to determine if your body's systems are reacting normal to increased physical demands placed on it.
What exercises would I do in a physical therapy program for Cardiac Rehab?
Depending on your physical condition, you would be doing the following or a variation of the following activities while you are monitored:
Bicycle
Treadmill
UBE (Upper Body Ergometer or Arm bike)
Elliptical
Upper body or lower body strength exercises